PARTIES AND CELEBRATION SERVICES


HEADING OUT TO A FANCY PARTY FOR THE AFTERNOON AND EVENING?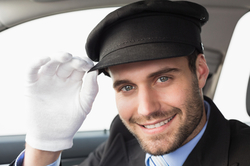 What could be more fun than cruising to a Halloween party inside one of our harrowing limos?  Maybe a New Year's Eve celebration, Christmas party, fundraiser, ball, dance, gala formal or black tie affair.  Allow one of Lexington's premier limousine liners bring you and your gang to the event with a little extra class.
Our mobile cocktail lounge will get you primed for any occasion.  A plush and elegant environment to set the tone for the evening ahead, our limos are never lacking.
WHY DO SO MANY HIGHER CLASS CITIZENS CHOOSE US FOR THEIR BLACK TIE AFFAIRS?
1.  Simplistic and symphonic. 
 Hop in and enjoy the conversation as you all chat about the upcoming event.  Gossip maybe?  Nah…who does that?
2.  Security and Safety.
  Need to leave a personal item in the limo that you don't want to drag around all night?  No problem.  Our drivers insure that your items are always in our best interest.  Leave your worries behind…and your coat if you'd like.  It'll be here waiting when you get back.
Plan on booking with us for your upcoming formal affair or party.  Give us a call at (859) 298-3106 to reserve your ride today!  We are the Lexington limo command post for all your party needs.