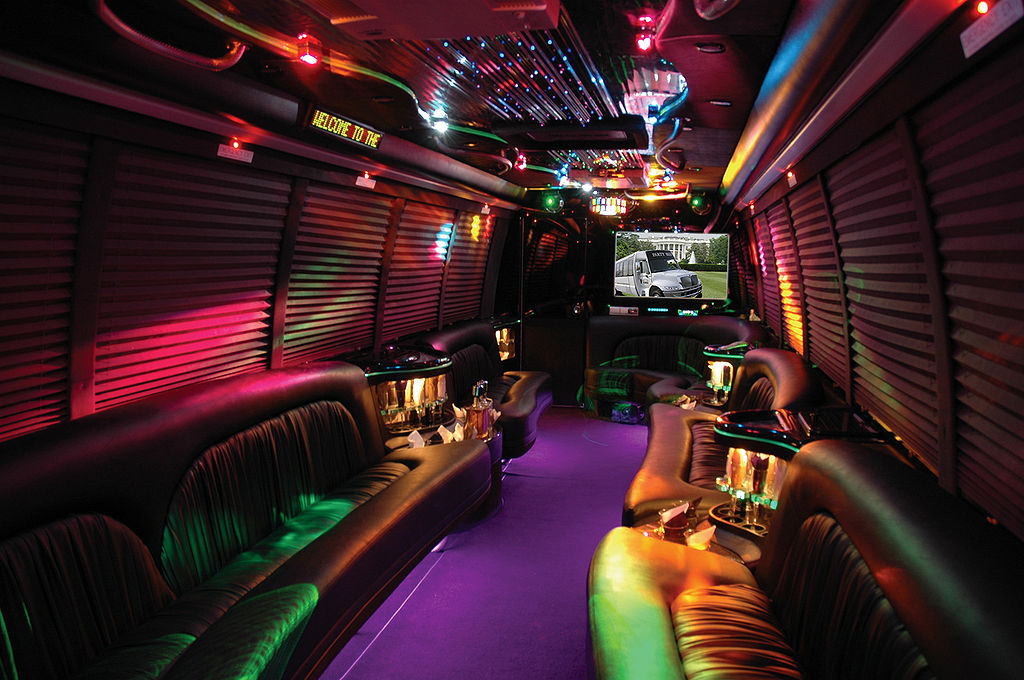 Lexington Party Bus Service

Want to know where to get the best price on your next party bus rental in Kentucky?
Do you have a larger party that you'd like to keep all together in one big luxurious limousine? Look no further than one of our many party bus rental options.
We have buses that can accommodate over 25 people and we are currently adding to that fleet to better serve you and your party needs.
Party bus prices are dependent on a number of factors. One thing is certain, if you're looking to compare party bus prices or simply wondering how much does a party bus cost or how much is a party bus rental for prom​ then your best bet is to call for prices.
Availability and time of year vary on all party bus rentals. The more people the party bus limo holds, the more liability the company caries and therefore must charge more for the bus rental.
The good news is that the more people you have on the bus the less the cost really breaks down per person. Generally speaking, you're looking at less than $10 per hour per person.
If you're friends can't buck up and pay to be chauffeured around in style, then maybe they need to drive their Yugo to the next party.
We run all of our party bus rentals on a three hour minimum rental time. Financially it just doesn't make sense for us to run trips shorter than 3 hours.